Digital Marketing and Social Media Strategy: Leveraging Analytics and Artificial Intelligence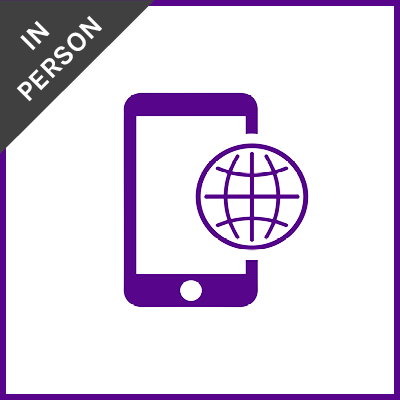 Location
NYU Stern School of Business
44 West 4th Street
New York, NY 10012
View Map
Digital Marketing and Social Media Strategy: Leveraging Analytics and Artificial Intelligence
PLEASE NOTE: This program is currently being taught as an In Person class.
The emergence of the Internet has drastically changed various aspects of an organization's operations. Some traditional marketing strategies are now completely outdated, others have been deeply transformed, and new digital marketing strategies are continuously emerging based on the unprecedented access to vast amounts of information about products, firms, and consumer behavior. 
In this program, we will examine best practices related to the business use of social media and digital marketing. While there will be sufficient attention given to top level strategy used by companies adopting social media and digital marketing, the course will also focus on digital analytics oriented tools: how to make organizations more intelligent in how they conduct business in the digital age. Measurement plays a big role in this space. Thriving in such an environment requires the understanding and leveraging of the major mega-trends of today such as digital attribution, social listening, big data and the social graph for external and internal business innovation. In our exploration of these topics, we will also examine how artificial intelligence and machine learning is transforming digital marketing. To close the course, we will discuss how specific firms can create a comprehensive social media and digital marketing plan and execute it.
 
Upon completion of this course, participants will receive a Certificate of Achievement.


Program Takeaways
During this course, participants will:
Artificial Intelligence

Understand how artificial intelligence and machine learning have changed the digital marketing landscape, and use these tools to enhance your marketing strategies and better understand your customers

Analytical Insights

Use analytical insights to develop compelling integrated marketing campaigns, build your customer base and maximize their value for your business

Innovation & Best Practices

Learn how businesses can tap into open innovation opportunities and best practices in social media and digital marketing from multiple perspectives and in multiple industries
Who Should Attend
Although there are no formal education or background requirements, this course is designed for executives who meet the criteria below. While we strongly encourage global participation, please note that all courses are taught in English. Proficiency in written and spoken English is required.
Years of Experience

Designed for professionals with 5+ years of work experience

Job Functions

Ideal for individuals interested in a high-level understanding of digital marketing from a strategic perspective (B2C space as well as B2B space)

Prerequisites

Intended for professionals with a basic familiarity with digital media strategy
Agenda
The following agenda is a sample and subject to change.
9:00 - 10:30 am ET: Session 1: 4Ps 2.0. - A Framework for Digital Marketing in the Age of AI
Changes in the Consumer Decision Journey in the digital age and its implications on the classic Four Ps of marketing
Discuss the disruptive role of new "Four P's 2.0" of digital marketing –
participation, phones, prediction and platform
Action Learning Activity: Analyze your company's consumer decision journey, how it has changed, and what opportunities and challenges does it provide

10:30 am - 10:45 am ET: Break
10:45 am - 12:15 pm ET:
 

Session 2: Harnessing and Integrating Digital Media Channels
Branded vs. generic search
Getting top ranking in organic search results and Search Engine Optimization (SEO) 
Display Advertising and Online and offline advertising
Use cases of integrated digital media campaigns
12:15 pm - 1:15 pm ET: Lunch
1:15 - 2:45 pm ET:
 

Session 3: Exploring Digital Marketing and Attribution Analysis
Strategic search engine marketing, web analytics, and digital advertising models.

New metrics (audience/channel specific/universal engagement metrics) for evaluating success of digital marketing campaigns.
Team Session: Hands-on case analysis on how to leverage search advertising in generating customer sales in a cost-effective manner.

A framework for digital marketing attribution.

Digital attribution across different media and different devices.
Hands on data analyses of multi-channel budget allocation in digital
marketing.
2:45 pm - 3:00 pm ET: Break
3:00 - 4:30 pm ET:
 

Session 4: Social Media for Awareness and Conversions
Offense and Defense for your brand using social media
Targeting niche audiences for awareness and conversion
Influencer marketing best practices
Power of authentic social communities
How things go viral?
9:00 - 10:30 am ET:
 

Session 5: Deep Dive into Social Listening and Big Data Analytics
Social listening and text analytics

Sentiment analyses and opinion mining of user-generated content.
Generating marketing intelligence from mining social media content.

Methods for measuring the true impact of social networks and word-of-mouth

Executing statistical tools, experimental testing and randomized trials in the digital world.
10:30 am - 10:45 am ET: Break
10:45 - 12:15 pm ET:
 

Session 6: Painting the Mobile Landscape: Mobile Marketing Strategies and Analytics
Mobile internet, mobile apps, mobile ads, mobile commerce

Key metrics and analytics in quantifying the value of mobile marketing.
Mobile and tablet consumption in consumer path to purchase.
Team session: Value of mobile apps for brands, marketers and firms.
Case analyses of mobile marketing and mobile advertising adoption.
12:15 pm - 1:15 pm ET: Lunch
1:15 - 2:45 pm ET:
 

Session 7: Promotions Using Social Advocacy, Engagement and Analytics
The Freemium pricing model and monetizing free users
Ingredients of a successful referral marketing program
Optimizing call-to-action, incentive split and receiver messaging for referrals
2:45 pm - 3:00 pm ET: Break
3:00 - 4:30 pm ET:
 

Session 8: Next Gen Marketing Using Machine Learning and AI
Machine Learning for Customer Segmentation

Leverage popular clustering algorithms for segmenting customers in a data-driven manner
Using clustering for product mix planning
Uses cases from various industries ranging from retail to travel to services

Recommendation engine design and applications

Understand the power of algorithms used by Amazon and Netflix to recommend products
Discover co-purchase patterns and recommend products to upsell and cross-sell
Use cases from variety of industries

Predictive modeling using machine learning and AI

Understand the framework and key metrics of predictive modeling
Distinguish between good and not-so-good metrics
Gain intuition around popular ML/AI techniques such as decision trees, random forests and neural networks for marketing applications
Optimizing direct marketing campaigns based on historical data
Uses cases from a variety of domains
9:00 - 10:30 am ET:
 

Session 9: Action Learning Activity
Revisit your consumer decision journey from Day 1.
Describe how you will use different types of digital and social media, and newer channels such as mobile and Augmented Reality for your business most effectively – Think Big!
10:30 am - 10:45 am ET: Break
10:45 - 12:15 pm ET:
 

Session 10: Toolkits and Lessons Learned
Presentations of newer consumer journeys
Toolkit: A set of digital tools to continue your learning after the Program
Concluding thoughts and "hands-on" discussion on implementing social media and digital marketing
Lessons learned and next steps for action
12:15 pm - 1:15 pm ET: Lunch
1:15 - 2:45 pm ET:
 

Session 11
2:45 pm - 3:00 pm ET: Break
3:00 - 4:30 pm ET:
 

Session 12
Join Our Mailing List
Stay up to date on new courses, special events, free content and more. Enter your email address below to subscribe.