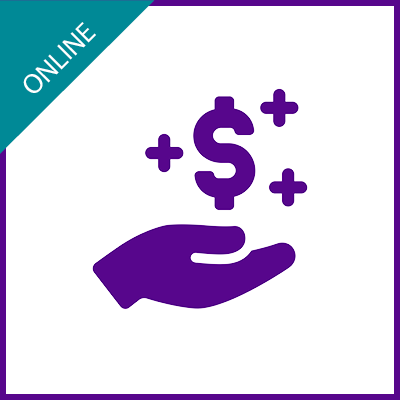 Whether it's managing a portfolio, preparing for an imminent merger or acquisition, or marveling over the newest dollar figure attached to a tech wunderkind, valuation is the key to parsing and understanding the numbers. Taught by Professor Aswath Damodaran, one of the leaders in the field, Advanced Valuation is for analysts, financial officers, and portfolio managers seeking a deeper understanding of valuation, and the skills and knowledge to confidently make financial decisions.

Through video lectures, live online meetups, and a hands-on valuation project, students will learn how to estimate the value of any business, small or large, private or public, in a developed or an emerging market. They will also be able to price businesses using earnings, book value, revenue, or other pricing multiples and comparables.
This course includes a free bonus course for students looking to enhance their accounting skills: Essentials of Financial Accounting taught by NYU Stern Professor Amal Shehata.


Online Learning Experience
Our online certificate courses are asynchronous with optional synchronous elements. Asynchronous activities are things you do independently, like watch videos and complete assignments, and interactions with others over time via email, discussion forums, collaborative documents, and other channels. Synchronous learning includes interacting with other students and faculty in real time. Our courses are designed by educational experts from our Learning Science Lab to deliver courses that are designed with attention to user experience, learning science, and video production to build immersive digital learning environments for business school education.
Software/Technical Requirements
Desktop or laptop computer (This program does not support mobile devices, including tablets and iPads)
A webcam and headset (preferred) or microphone for online meetups
Broadband/high-speed Internet (1.5 Mbps minimum/3 Mbps preferred) to ensure your ability to participate fully in online meetups
Operating System: Mac OS 10.14 or Windows 10 or later
Browser: Safari 12.0.2, Chrome 72.0.3626, Firefox 65.0.1, or Internet Explorer 11 or later
This course is a non-credit, pass/fail program. To pass this course, you will need a cumulative score of at least 55%. Upon successful completion of this course, participants will receive the NYU Stern Certificate in Advanced Valuation.


Program Takeaways
During this course, participants will:
Business Value Estimation

Gain the skills needed to estimate the value of any business, small or large, private or public, in a developed or an emerging market.

Pricing Methodologies

Learn to use earnings, book value, revenue, or other pricing multiples and comparables to price any business.

Data-Driven Storytelling

Grow your confidence with numbers and develop the storytelling skills you need to complement your numerical skills.
Who Should Attend
Although there are no formal education or background requirements, this course is designed for participants who meet the criteria below. While we strongly encourage global participation, please note that all courses are taught in English. Proficiency in written and spoken English is required.
Years of Experience

Participants with all levels of work experience are welcome to attend

Job Functions

Ideal for analysts, financial officers, and portfolio managers

Prerequisites

Intended for individuals with knowledge of financial statement analysis, basic statistics, time value of money, and Microsoft Excel; additionally, students must have a desktop or laptop computer with an internet connection
Agenda
The following agenda is a sample and subject to change.
Course Access
In order to access the course, you will receive login credentials via email on the start date of the course. Activation instructions for your login credentials will be provided.
Live Online Meetups with Faculty
Our live online meetups provide you with the opportunity to engage face-to-face with Professor Damodaran. Please note that all online meetups are recorded and available for your viewing at a later time. Missing a meetup will not impact your grade, however, we recommend attending all sessions.
Workload
Please expect to invest about 10 to 15 hours of your time per week to course lessons, exercises, and assignments.
Week 1: August 28
Course Introduction
Valuation: The Big Picture
Introduction to Intrinsic Value
Week 2: September 4
The Risk Free Rate
The Equity Risk Premium
Relative Risk Measures
The Costs of Debt and Capital
Live Online Meetup 1: Wednesday, September 6 at 1pm ET
Week 3: September 11
Estimating Cash Flows
Estimating Growth
Week 4: September 18
Terminal Value
Value Enhancement
Quiz 1: Friday, September 22
Week 5: September 25
Loose Ends 1: From Asset Value to Equity Value
Loose Ends 2: Acquisition Ornaments
Live Online Meetup 2: Wednesday, September 27 at 1pm ET
Week 6: October 2
Loose Ends 3: Dilution & Illiquidity
Narrative to Numbers: Connecting Stories to Value
Week 7: October 9
The Pricing Imperative: Relative Valuation
The Most-Used Multiple: PE Ratio
Live Online Meetup 3: Tuesday, October 10 at 1pm ET
Week 8: October 16
Other Earnings Multiples

Book Value Multiples

Quiz 2: Friday, October 20
Week 9: October 23
Revenue Multiples and Mopping Up
Asset Based Valuation
Live Online Meetup 4: Thursday, October 26 at 1pm ET
Week 10: October 30
Private Company Valuation
The Essence of Real Options
Week 11: November 6
The Option to Delay
The Option to Expand & Abandon
Week 12: November 13
Valuing/Pricing Start-Ups & Young Companies

Valuing/Pricing Declining & Distressed Companies

Live Online Meetup 5: Monday, November 13 at 1pm ET
Quiz 3: Friday, November 17
Week 13: November 20
Valuing/Pricing Financial Service Companies

Valuing/Pricing Cyclical & Commodity Companies

Live Online Meetup 5: Tuesday, November 21 at 1pm ET
Week 14: November 27
Valuation: Looking Back & Looking Forward
Week 15: December 4
Live Online Meetup 6: Tuesday, December 5 at 1pm ET
Final Exam: Saturday, December 9
Week 16: December 11
Final Project: Friday, December 15
Join Our Mailing List
Stay up to date on new courses, special events, free content and more. Enter your email address below to subscribe.