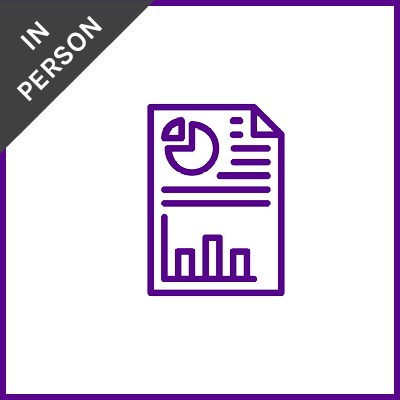 Location
NYU Stern School of Business
44 West 4th Street
New York, NY 10012
View Map
PLEASE NOTE: This program is currently being taught as an In Person class.
Most firms invest time and dollars into data analytics that identify what has already happened and what might happen in the future, but this is not enough to drive success. In order to take full advantage of their data analytics, executives must know how to transform data insights into optimal, executable actions that are evaluated by their impact on key performance metrics, leading to better decision making.
This course teaches participants to harness the full potential of large quantities of data to make more informed decisions at all levels of their organizations. Participants will learn about modern decision models and machine learning tools. Through application of these tools, executives will examine data, recommend a range of actions and evaluate each action's impact on targeted performance metrics. This course provides hands-on experience working with different models--including optimization modeling, uncertainty modeling and risk prediction--and emphasizes their application in finance, marketing and operations functions across industries.


Upon completion of this course, participants will receive a Certificate of Achievement.


Program Takeaways
During this course, participants will:
Decision Models

Learn about key decision models in analytics and their applications across a wide range of industries including healthcare, financial services, logistics and more

Direct Experience

Gain hands-on experience working with data and transforming it into actionable decisions through simulation exercises

Value of Data

Identify opportunities where decision models can be applied to derive value for your organization
Who Should Attend
Although there are no formal education or background requirements, this course is designed for executives who meet the criteria below. While we strongly encourage global participation, please note that all courses are taught in English. Proficiency in written and spoken English is required.
Years of Experience

Designed for professionals with 5+ years of work experience

Job Functions

Ideal for executives who head analytically oriented functions within their organization

Prerequisites

Intended for individuals who are interested in analytics and data-driven decision making, and who already have working knowledge of analytics
Agenda
The following agenda is a sample and subject to change.
9:00 am ET:
 

Session 1: Predictive and Prescriptive Analytics
What is prescriptive analytics and why is it important?
Differences between prescriptive and predictive analytics and their roles in data-driven decision making
Best practices and success stories
Session 2: Machine Learning and Predictive Modeling
Basic classification and prediction methods
What is artificial neutral network and what is deep learning
Hands-on exercise: credit risk prediction 
12:15 - 1:15 pm ET: Lunch Break
Session 3: Framework of Optimization Modeling
Formulating a business decision problem: decision choices, performance measure, and constraints
Hands-on exercise: online dating platform
Session 4: Business Applications of Optimization Models
Applications in revenue management and online advertising
Value of optimization
Challenge and address model assumptions
4:30 pm ET: Day 1 Conclusion and Evaluations
9:00 am ET: Session 5: Markdown Optimization Game
Combining predictive modeling and optimization modeling
Challenges in decision making under risk
Session 6: Modeling Risk
Meaningful definition of risk
How to model uncertainty
Value of data in risk modeling
12:15
 

- 1:15 pm

 

ET: Lunch Break
Session 7: Risk Prediction: Monte Carlo Simulation
Build simulation models for performance evaluation and risk prediction
Interpretation of results and obtaining insights
Hands-on exercise: retirement planning
Session 8: Optimization under Uncertainty
Simulation meets optimization modeling
Value of strategic flexibility
4:30 pm
 

ET: Program

 

Conclusion and Evaluations
Join Our Mailing List
Stay up to date on new courses, special events, free content and more. Enter your email address below to subscribe.