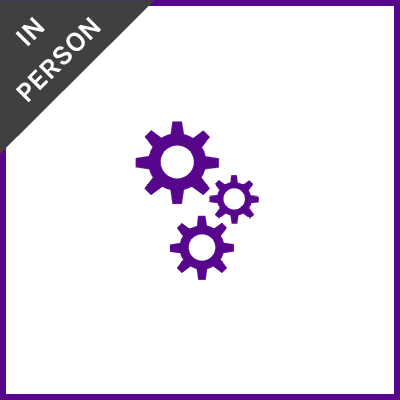 Location
NYU Stern School of Business
44 West 4th Street
New York, NY 10012
View Map
PLEASE NOTE: This program is currently being taught as an In Person class.
Most organizational strategies, whether in corporations, non-profits, or government agencies, fail not due to faulty formulation but inept execution.
This short course will help you avoid this common pitfall by introducing core concepts in the implementation of organizational strategy. We'll explore the Strategic Design Paradigm and see why 'good' strategies do not always lead to good performance, determine how to come up with measures that match your mission and navigate the alignment between performance and reward, learn to how to design effective global teams and how to anticipate and proactively resolve dysfunctional alignments between the innovative strategy you pursue and the structures and process you put in place to realize it.
We will use a variety of learning methods such as case analysis, discussion, short videos, self-assessments and team exercises to gain a practical grasp of the program content. At the end of the program, you'll be able to answer the question "given a particular strategy, how do you get it done right?" Emphasis is placed on self-reflection and linking the course concepts to participants' own career needs so they leave with an action plan for execution in their organizations.
Upon completion of this course, participants will receive a Certificate of Achievement.
 
Program Takeaways
During this course, participants will:
Strategic Planning

Given a strategy, how should leaders go about getting it done?

Troubleshooting

What could go wrong in execution and why?

Process Design

How do we learn to proactively correct execution errors through better design of structure and processes?
Who Should Attend
Although there are no formal education or background requirements, this course is designed for executives who meet the criteria below. While we strongly encourage global participation, please note that all courses are taught in English. Proficiency in written and spoken English is required.
Years of Experience

This course is designed for professionals with 5+ years of work experience

Job Functions

Ideal for managers who interface between strategic leadership above and the operational teams below.

Prerequisites

This program is designed for leaders who need to know the forest and the trees so they can ensure tactical operations align with strategic objectives
Agenda
The following agenda is a sample and subject to change.
Session 1: Why 'good' strategies do not lead to good performance

Introduction to the Strategic Design Paradigm
Application Exercise: Design Deficit Audit: Map your company on the Design Paradigm
Takeaways on systems approach to design
Session 2: Pitfalls in Measurement and Management
Measurement issues in execution
Measuring success: Case analysis
Application Exercise: The measurements I use at work
Takeaways on measurement issues

Session 3: How to Do What You Do

Activity Based Approach to Design
From activities to outputs: Case Analysis
Application Exercise: My activity chain at work
Takeaways on activity based work design
Session 4: Designing Effective Global Teams
Team dynamics and performance: Problems and solutions
Team design and productivity: Case analysis
Takeaways on designing effective teams
Session 5: Design as Incremental Innovation
Knowledge workers and innovation in execution
Innovation through teamwork: Case analysis
Application Exercise: Reinventing my work to make it more innovative
Takeaways on work design and innovation

Session 6: Performance Measurement and Rewards Design
Measuring what you do at work: Performance, reward and their alignment
Issues in designing performance evaluation and reward systems
Application Exercise: Designing my career: My career plan based on class takeaways

Join Our Mailing List
Stay up to date on new courses, special events, free content and more. Enter your email address below to subscribe.