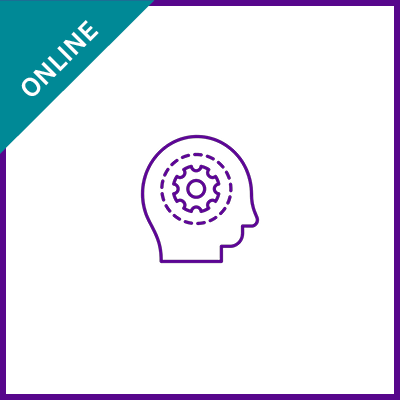 Consistently winning at investing is not only difficult to do, but does not follow a standard script. In other words, investment winners range the spectrum, from chartists to value investors to market timers, and imitation seems to provide no payoffs. So, what is it that separates these winners from the losers? Is it just luck? Is it skill? Is it personality? Professor Aswath Damodaran believes it is all three working together. The combination of all three takes the form of a consistent investment philosophy built not just on fundamental beliefs about how markets work (or fail to work), but one that fits an individual's personal strengths and weaknesses.

In this course, students will look at a range of investment philosophies with the intent of finding not only the core beliefs that animate them, but also the ingredients needed to make them work. Students will look at the historical evidence in support of or working against each philosophy and what they need to bring to the table to succeed with that philosophy. In the process, Professor Aswath Damodaran hopes that students will find an investment philosophy that best fits them, given their individual strengths and weaknesses.
Read our recent Q&A with Professor Damodaran here.


Online Learning Experience
In-House Quality
NYU's Learning Experience Design group is a team of educational designers, multimedia specialists, and technologists within NYU's Teaching and Learning with Technology (TLT) organization. TLT collaborates with schools, departments, and instructors to create meaningful, technology-enhanced learning experiences, with an emphasis on connecting the professor with his or her remote learners and fostering a global community of professionals within each course.
Online Learning Terminology
Asynchronous activities are things you do independently, like watch videos and complete assignments, and interactions with others over time via email, discussion forums, collaborative documents, and other channels. The term "synchronous" refers to learning with others in real time using videoconferencing and other technologies. Our online certificate courses are asynchronous with optional synchronous elements.
The term "asynchronous" refers to courses or course elements that can be completed at any time within the parameters of the course schedule.
Software/Technical Requirements
An open mind and a willingness to work on your weak side
Desktop or laptop computer
A webcam and headset (preferred) or microphone for online meetups
Broadband/high-speed Internet (1.5 Mbps minimum/3 Mbps preferred) to ensure your ability to participate fully in online meetups
Operating System: Mac OS 10.14 or Windows 10 or later
Browser: Safari 12.0.2, Chrome 72.0.3626, Firefox 65.0.1, or Internet Explorer 11 or later
This program does not support mobile devices, including tablets and iPads.
This course is a non-credit, pass/fail program. To pass this course, you will need a cumulative score of at least 55%. Upon successful completion of this course, participants will receive the NYU Stern Certificate in Investment Philosophies.


Program Takeaways
During this course, participants will:
No One Path

There is no one path to investment success that works for every investor, but there is one path that is right for you & you have to find it yourself.

Entitled to Opinions, but not Facts

We are all entitled to our own opinions about what works in investing & what does not, but we are not entitled to our own facts; the data is the tie-breaker.

Things Change, Let Go

The world is dynamic & constantly changing; what worked in the 20th century may no longer work now.
Who Should Attend
Although there are no formal education or background requirements, this course is designed for participants who meet the criteria below. While we strongly encourage global participation, please note that all courses are taught in English. Proficiency in written and spoken English is required.
Years of Experience

Participants with all levels of work experience are welcome to attend

Job Functions

Ideal for professional & personal investors, money managers, mutual fund managers, & PE investors

Prerequisites

Intended for individuals with some experience in professional or personal investing; additionally, students must have a desktop or laptop computer with an internet connection
Agenda
The following agenda is a sample and subject to change.
Course Access
In order to access the course, you will receive login credentials via email on the start date of the course. Activation instructions for your login credentials will be provided.
Required Books
No Materials 


Live Online Meetups with Faculty
Our live online meetups provide you with the opportunity to engage face-to-face with Professor Damodaran. Please note that all online meetups are recorded and available for your viewing at a later time. Missing a meetup will not impact your grade, however we recommend attending all sessions.
Workload
Please expect to invest about 8 to 10 hours of your time per week to course lessons, exercises, and assignments.
Week 1: January 23rd
Introduction
Understanding Risk I: The Risk in Bonds
Understanding Risk II: The Risk in Equities
Week 2: January 30th
Financial Statement Analysis
Valuation: The Basics
Trading Costs and Taxes
Week 3: February 6th
Market Efficiency I: Laying the Groundwork
Market Efficiency II: Testing Market Beating Schemes and Strategies
Random Walks and Momentum
Live Online Meetup 1: Tuesday, February 7th at 9:00 - 10:00 AM ET
Week 4: February 13th
Temporal Patterns
Technical Analysis
Introduction to Value Investing
Week 5: February 20th
Value Investing: The Passive Screeners
Value Investing: The Contrarians
Value Investing: The Activists
Week 6: February 27th
Value Investing: Where is the Beef?
Investing on Hope: Introduction to Growth Investing
Get in on the Ground Floor: The IPO Story
Live Online Meetup 2: Tuesday, February 28th at 9:00 - 10:00 AM ET

Quiz 1: Saturday, March 4th

Week 7: March 6th
Growth Investing: Growth at a Reasonable Price (GARP)
Activist Growth Investing: Be your own Change Agent
Growth Investing: Against the Tide of History?
Week 8: March 13th
Information Trading: Trade on the News?
Information Trading: Following the Insiders
Information Trading: Following the Analysts
Short Project due Friday, March 17th
Week 9: March 20th
Information Trading: Public Information – Earnings Reports
Information Trading: Public Information – Other than Earnings
Too Good to be True? Pure Arbitrage
Live Online Meetup 3: Tuesday, March 21st at 9:00 - 10:00 AM ET
Week 10: March 27th
Close Enough? Near Arbitrage
Not Riskless, not Even Close! Pseudo or Speculative Arbitrage
Market Timing: Setting the Table
Week 11: April 3rd
Market Timing Approaches: Non-Financing & Technical Indicators
Market Timing Approaches: Mean Reversion & Macro Fundamentals
Live Online Meetup 4: Tuesday, April 4th at 9:00 - 10:00 AM ET
Week 12: April 10th
Market Timing Approaches: Valuing the Market
Market Timing: Does it Work?
Week 13: April 17th
The Case for Passive Investing: Active Investors' Track Record
More on Investor Performance: Continuity & Consistency
Live Online Meetup 5: Tuesday, April 18th at 9:00 - 10:00 AM ET
Week 14: April 24th
Passive Investing Choices
Week 15: May 1st
The Grand Finale
Live Online Meetup 6: Tuesday, May 2nd at 9:00 - 10:00 AM ET
Week 16: May 8th
Week 17: May 15th
Final Project Due Friday, May 19th
Join Our Mailing List
Stay up to date on new courses, special events, free content and more. Enter your email address below to subscribe.