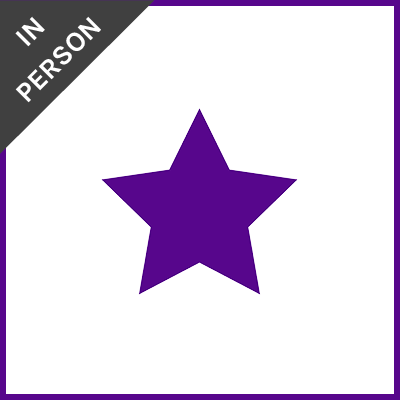 Location
NYU Stern School of Business
44 West 4th Street
New York, NY 10012
View Map
PLEASE NOTE: This program is currently being taught as an In Person class.
Leadership is a mindset, a set of behaviors, and a set of actions that can be carried out by individuals at all levels of an organization each and every day. Whether you are leading a group, mentoring an associate, or dealing with clients, all of these situations require leadership skills, and mastering these skills will help you become more effective in your respective role.
This program will introduce you to a variety of analytical frameworks related to leadership and will focus on how to apply those frameworks to analyze and address important leadership challenges. It will also help you to better understand the context within which leaders typically operate, and help make you more conscious of the choices you make as a leader in an organization. To achieve these objectives, this course combines a variety of pedagogical approaches: lectures, discussions, case analysis, short videos, and group exercises. Emphasis is placed on self-reflection and linking the concepts from the program to the participants' own leadership objectives.


Upon completion of this course, participants will receive a Certificate of Achievement.


Program Takeaways
During this course, participants will:
Perspective

Examine the meaning of leadership from multiple perspectives

Action

Develop a framework for translating leadership into effective actions

Organization Dynamics

Learn about power and influence, collaboration, teamwork and networks
Who Should Attend
Although there are no formal education or background requirements, this course is designed for executives who meet the criteria below. While we strongly encourage global participation, please note that all courses are taught in English. Proficiency in written and spoken English is required.
Years of Experience

Designed for professionals with 5+ years of work experience

Job Functions

Ideal for professionals who have significant leadership responsibilities, or who have high potential for leadership

Prerequisites

Intended for individuals who want to improve their leadership abilities
Agenda
The following agenda is a sample and subject to change.
9:00 am - 10:30am ET: Session 1: Leading in Complex Systems
The myth of a "specific case"
Leadership at all levels
How to give credit and recognize the work of others
Case study group exercise
10:30 am - 10:45 am ET: Break
10:45 - 12:15 pm ET: Session 2: Leadership for Others
The differences between leadership and management
The three main functions of leaders and three main aspects of leadership
The importance of vision
Case study group exercise
12:15 pm
 

- 1:15 pm ET: Lunch Break
1:15 pm - 2:45 pm ET: Session 3:
 

Leading Groups
The pitfalls of group decision-making, including groupthink, the Abilene paradox, and group polarization, and how to overcome these challenges
Strategies for improving group decision-making
Executing decisions and acting fairly
Case study group exercise
2:45 pm
 

- 3:00 pm ET: Break
3:00 pm - 4:30
 

pm ET: Session 4:

 

Leading Groups, continued
9:00 am - 10:30 pm ET: Session 5:
 

Leading Change
The roles of management vs. leadership in organizational change
The three phases of successful change: unfreezing, change, and refreezing
Push/pull leadership strategy
Hands-on group exercise
10:30 am - 10:45 am ET: Break
10:45 am - 12:15 pm ET: Session
 6

:

 

Leading Change, continued
12:15 pm
 

- 1:15 pm ET: Lunch Break
1:15 pm - 2:45 pm ET: Session 7: Leading by Listening
What listening looks like, and what it does not look like
Effects of good listening on performance
Hands-on small group exercise
2:45 pm
 

- 3:00 pm ET: Break
3:00 pm - 4:20 pm ET: Session 8:
 

Leading Culture
What organizational culture is and the different ways culture manifests
The importance, benefits and liabilities of organizational culture
Diagnosing culture: uncovering what's really important and how to get things done
Formation, reinforcement and change
Hands-on small group exercise
4:20 - 4:30 pm ET: Course Debrief and Wrap-Up
Join Our Mailing List
Stay up to date on new courses, special events, free content and more. Enter your email address below to subscribe.