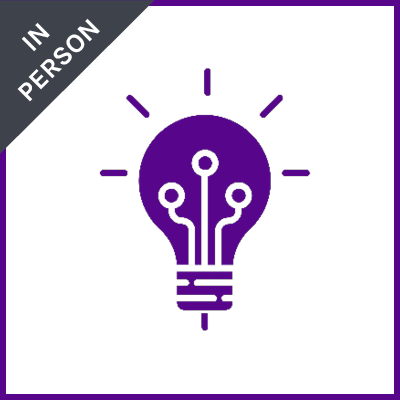 Location
NYU Stern School of Business
44 West 4th Street
New York, NY 10012
View Map
PLEASE NOTE: This program is currently being taught as an In Person class.
We're at a new age, an age where artificial intelligence is becoming the most influential General Purpose Technology, a technology that once arrived, is poised to morph all aspects of our lives, irreversibly. Artificial Intelligence (AI) rapidly moves into the mainstream, supported by emerging capabilities in Machine Learning, Data, Cloud and Quantum Computing. AI is already generating greater efficiencies, greater precision and personalization, and at times, greater creative output than humans. And with this growing capacity, there grow questions regarding the business value of AI, the future of work, societal implications of deploying this technology, and of course, new and intriguing ethical considerations.
This course will introduce you to some of the central disruptive Artificial Intelligence developments, concepts, and considerations, and will address the future of work as we lead and transform/evolve/sustain AI-enabled businesses. The course does not require any technical knowhow of AI. We will focus on the strategic, organizational and managerial implications of AI and how they can be applied in the context of organizations, rather than on the technical dimensions of the technology
Upon completion of this course, participants will receive a Certificate of Achievement.


Program Takeaways
During this course, participants will:
AI's Value, Applications, Implications

Form a deeper understanding of AI's competitive value, current applications across a sample of industries, and strategic implications for companies

Practical AI Strategy

Apply practical AI frameworks such as the AI Capability Maturity Model and the AI Canvas to shape/drive AI strategy development and management

Impact on Careers, Workforce, Society

Identify the transformative implications/opportunities of AI to career development / management, workforce management, and social considerations./interventions.
Who Should Attend
Although there are no formal education or background requirements, this course is designed for executives who meet the criteria below. While we strongly encourage global participation, please note that all courses are taught in English. Proficiency in written and spoken English is required.
Years of Experience

This course is designed for professionals with 5+ years of work experience

Job Functions

Ideal for professionals who need to make strategic leadership and managerial decisions, or who frequently communicate with strategic decision makers

Prerequisites

Intended for individuals who want to improve their strategic leadership literacy and have existing foundational management experience.
Agenda
The following agenda is a sample and subject to change.
9:00 - 10:30 am ET: Session 1: Introduction: The emergence of a new business model
Digitization efforts enable structuring data that in turn make the deployment of AI possible. Such tech capabilities underpin a new business model whereby a company is looking to personalize its offerings while also enter a set of ecosystem relationships (…in order to develop and/or gain access to multiple capabilities with which to personalize value to end users). We'll discus the competitiveness of this new business model and the steps companies take to shift and adopt such new and cutting-edge strategic focus.
10:30 - 10:45 am ET: Break
10:45 - 12:15 pm ET: Session 2: Mapping The growing presence and impact of AI across industries:
We'll review global disruptive trends that affect all industry environments, the emergence of game-changing technologies like Artificial Intelligence, and the implications these trends have on competitive value and viability of organizations and people alike.
12:15 - 1:15 pm ET: Lunch Break
1:15 - 2:45 pm ET:
 

Session 3: Work and AI - what has happened thus far
What is AI's current state of art and impact. AI is viewed as a force that will retire a massive number of people from the workforce. How do organizations approach these talent dilemmas is the focus of discussion for this session. (+ a side note on the aging of the world and how this issue further exacerbates the use of AI and robotics across tasks/ jobs and geographies).
2:45 - 3:00 pm ET: Break
3:00 - 4:30 pm ET:
 

Session

 

4:

New forms/models of work are emerging
Hybrid and Gig employment models emerge to complement the re-structuring of companies into platforms and hubs. We'll review these models and the way they work (or break).
9:00 - 10:30 am ET: Session 5: Introduction: Structural considerations for the AI-enabled organization
The AI-driven organization is structurally different from existing organizational configurations. It is data driven and technology enabled of course. In this session we will discuss key concepts of structuring for unbounded use of AI for both precision in innovation and customer value delivery, and enhanced efficiency.
10:30 - 10:45 am ET: Break
10:45 - 12:15 pm ET: Session 6: Talent considerations for the AI- enabled organization
Up-skilling had become the word of the day. Any and every organization is asking itself how to ensure the workforce is skilled to work with new technologies, AI included.
12:15 - 1:15 pm ET: Lunch Break
1:15 - 2:45 pm ET: Session 7: Ethical considerations for the AI- enabled organization
The ethical considerations of employing AI have been the subject of many recent discussions. Tech-clashes are already showing on campuses where young graduates refuse to get recruited into tech companies who already displayed shady AI practices. This session will focus on key ethical issues that are surfacing and practices that emerge to address them.
2:45 - 3:00 pm ET: Break
3:00 - 4:30 pm ET: Session 8: A note on Leadership
The state of leadership development remains problematic and companies worldwide report on difficulties attracting and retaining high caliber leaders. We'll review the current state of leadership capacity in companies, discuss the concept of 'digital acumen', and map requirements for leading in a fast-paced multi-party and remote work environments.
Join Our Mailing List
Stay up to date on new courses, special events, free content and more. Enter your email address below to subscribe.