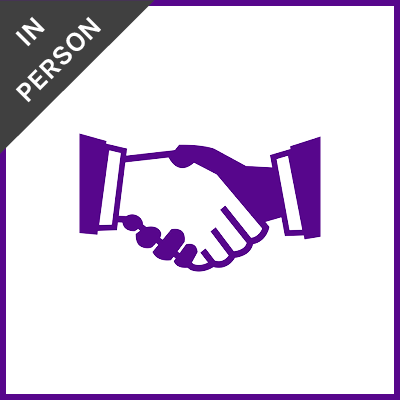 Location
NYU Stern School of Business
44 West 4th Street
New York, NY 10012
View Map
PLEASE NOTE: This program is currently being taught as an In Person class.
Negotiations are both an inevitable reality and vital to success. Regardless of your specific industry, organization or title, you must constantly address differences and try to reach agreement with your employees, bosses, coworkers, vendors, clients and nearly everyone else that you encounter. Unfortunately, the results of these negotiations often fall short of what they could have been—or, even worse, lead to costly and unnecessary conflicts.


This course will enhance your negotiation skills, empowering you to optimize the outcomes of your negotiations and improve the resolutions of your complex disputes. You will learn how to pursue ideal agreements, achieve buy-in from reluctant parties and successfully implement solutions that benefit your organization. To develop and hone these essential skills, this program utilizes an experiential approach in which participants actively engage in a variety of simulated negotiations. Through extensive discussion and analysis of these simulations, you will gain an in-depth understanding of what it takes to effectively negotiate agreements and resolve disputes.


Organizational Politics and Power Dynamics: Competitive Strategies for Growing Your Career builds upon the concepts and skills taught in this course. Save 15% by taking both courses in our Leading Through Influence bundle.


Upon completion of this course, participants will receive a Certificate of Achievement. 
Program Takeaways
During this course, participants will:
Tactics

Learn how to implement optimal tactics and strategies in a wide variety of negotiations

Collaboration

Achieve individual goals by collaborating to create "win-win" solutions

Optimization

Capitalize on the strengths of their individual negotiation styles and avoid many costly mistakes that negotiators often make
Who Should Attend
Although there are no formal education or background requirements, this course is designed for executives who meet the criteria below. While we strongly encourage global participation, please note that all courses are taught in English. Proficiency in written and spoken English is required.
Years of Experience

Designed for professionals with 5+ years of work experience

Job Functions

Ideal for professionals responsible for negotiating arrangements with clients, vendors, employees and other organizational stakeholders

Prerequisites

Intended for professionals interested in building their negotiation skills, regardless of prior negotiation experience
Agenda
The following agenda is a sample and subject to change.
Session 1: Claiming Value: How to Achieve Better Outcomes through Competition
Introduction: The key obstacles to effective negotiation

Tactics for optimizing your outcomes in any negotiation

Strategies to enhance your success before you even show up
12:15 pm - 1:15 pm: Lunch
Session 2: Creating Value, Part 1: How to Achieve Better Outcomes through Collaboration
Fundamental principles of collaborative negotiation

Overcoming barriers and resistance to collaboration—from yourself and others

Knowing if, when and how to pursue value creation
4:30 pm - 5:00 pm: Day 1 Conclusion and Evaluations
Session 3: Creating Value, Part 2: Advanced Tactics for Optimizing Value Creation
Advanced principles of collaborative negotiation

Complex strategies and tools for value creation

Avoiding the risks of exploitation
12:15 pm - 1:15 pm: Lunch
Session 4: Negotiation Styles and Signals
Recognizing and leveraging your personal negotiation style

Understanding the broader impact of your actions and approach during negotiations
4:30 pm - 5:00 pm: Day 2 Conclusion and Evaluations
Session 5: Resolving Conflict through Negotiations
Key approaches and tools for resolving conflict through negotiations

Identifying and managing unproductive emotions that arise during conflict

Reorienting conflict toward collaboration
12:15 pm - 1:15 pm: Lunch
Session 6: Negotiating through Agents
Avoiding common pitfalls and leveraging agents to your advantage

Negotiating as part of a team

Telling the truth: Ethical and strategic considerations
4:30 pm - 5:00 pm: Program Conclusion and Evaluations
Join Our Mailing List
Stay up to date on new courses, special events, free content and more. Enter your email address below to subscribe.