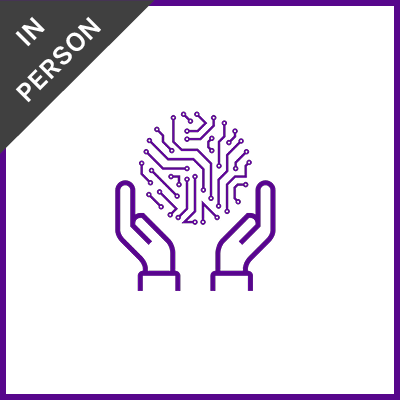 Location
NYU Stern School of Business
44 West 4th Street
New York, NY 10012
View Map
PLEASE NOTE: This program is currently being taught as an In Person class.
Artificial intelligence (AI) has been advancing rapidly in recent years, measured both in terms of the amount of resources devoted to it and also in terms of its outputs. Increased investment has been driven by and also contributed to rapid increases in the technical capabilities of AI. These advancements have started to manifest themselves in a variety of applications, including AI beating humans at complex strategy games, the creation of chatbots and virtual assistants, cashier-less and cash-less grocery stores, and automated HR functions, to name a few. 
But, what does all this mean for managers of firms?
This course will take the manager's perspective. Familiarity with any new technology is an important goal for managers, so that competitive and corporate strategies can be aligned to take advantage of potential new opportunities and guard against potential risks from the technology. This course will provide you with a set of strategy and management frameworks that firms use when assessing how to implement AI in their own organizations, how to use AI as a competitive tool in the marketplace, and how to interact with government regulators and other stakeholders. 
Upon completion of this course, participants will receive a Certificate of Achievement.


Program Takeaways
During this course, participants will:
Artificial Intelligence

Learn how AI is rapidly developing, and will likely have large impacts on the economy and society

Strategy

Explore the many ways in which your organization can benefit from AI, including using it in your products and as part of organizational processes including human resources

Mitigating Risk

Understand that using AI comes with risks, including to customer and employee privacy, which need to be mitigated
Who Should Attend
Although there are no formal education or background requirements, this course is designed for executives who meet the criteria below. While we strongly encourage global participation, please note that all courses are taught in English. Proficiency in written and spoken English is required.
Years of Experience

This course is designed for professionals with 5+ years of work experience

Job Functions

Ideal for managers who use or are considering using AI in their line of business

Prerequisites

There are no formal prerequisites for this course. The course is intended for managers who aim to become familiar with the opportunities and risks of new technology
Agenda
The following agenda is a sample and subject to change.
9:00 - 10:30 am ET:
 

Session 1: Overview of AI and Current Macro-economic and Cultural Trends
What do people mean when they use the term "AI"?

How might the current macroeconomic trends (including labor force participation and competition policy) and cultural trends influence adoption and use of AI?
10:30 - 10:45 am ET: Break
10:45 am - 12:15 pm ET:
 

Session 2: AI in the Firm: The Role of Management Practices
What enables and constrains AI adoption at the firm level?

How do differences in management practices affect the decision to adopt AI?

How do competition, industry structure, and other factors affect the decision to adopt AI?
12:15 - 1:15 pm ET: Lunch Break
1:15 - 2:45 pm ET:
 

Session 4: AI, Data and a Firm's Customers: Managing Bias and Privacy
How does AI affect interactions between firms and customers?

How can AI exacerbate bias and discrimination?

How can managers use AI to handle bias and discrimination?
2:45 - 3:00 pm ET: Break
3:00 - 4:30 pm ET:
 

Session 5: Ethics boards and other ways to mitigate risk from AI
What are effective ways to mitigate AI risk?

When do ethics boards work well, and when do they not?
Program Conclusion and Evaluations
Join Our Mailing List
Stay up to date on new courses, special events, free content and more. Enter your email address below to subscribe.