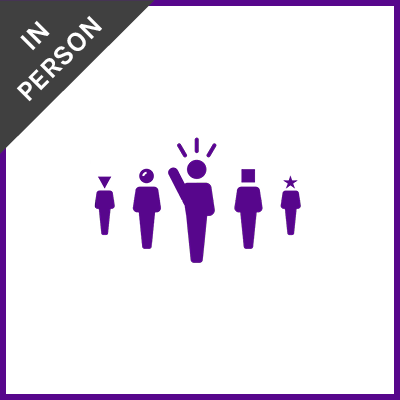 Location
NYU Stern School of Business
44 West 4th Street
New York, NY 10012
View Map
PLEASE NOTE: This program is currently being taught as an In Person class.
This course will be subject to all NYU COVID-19 safety protocols which may include but is not limited to: social distancing, mask wearing,  vaccination and testing requirements, adapting to a Live Online format, or cancellation. We will provide participants with updated information as we receive guidance from the university. 
In today's rapidly changing global economy, companies that can attract, retain, and develop the best talent are at a competitive advantage -- and that talent is diverse along many dimensions.  At the same time, the pandemic has reset expectations about work, with employees prioritizing respect, fairness, and flexibility. An inclusive culture delivers on these expectations and provides bottom line value.  According to Gartner HR Research, employees who perceive their workplaces as fair perform at a level 26% higher than those who don't and are 27% less likely to quit.
An inclusive culture requires inclusive leadership. This course guides participants in developing an inclusive leadership mindset, with a focus on leading across differences of multiple types, including gender, race, ethnicity, sexual orientation, disability and age. Through self-reflective exercises, interactive sessions and group work, the course will move from building awareness of practices that foster diversity and inclusion to helping participants create an inclusive leadership plan; the results will give your organization a competitive advantage attracting, retaining and advancing top talent.  
Thought Leadership & Resources

Professors Anne Weisberg and Linda Basch share their teaching methodology and why they believe middle managers hold the keys to more inclusive and equitable workplaces. Download Resource


Upon completion of this course, participants will receive a Certificate of Achievement.


Program Takeaways
During this course, participants will:
Understand Difference

Become aware of the implicit assumptions you are making about individuals – their identity, their aspirations, their potential – and how to move past assumptions to understand difference.

Business Case for Diversity & Inclusion

Understand how diversity and inclusion will improve your team's performance and give your company a competitive advantage.

Your Inclusive Leadership Plan

Develop your own 6-month inclusive leadership action plan, which will begin on your first day back in the office and will serve as a roadmap for creating diverse, inclusive and effective teams within your organization.
Who Should Attend
Although there are no formal education or background requirements, this course is designed for executives who meet the criteria below. While we strongly encourage global participation, please note that all courses are taught in English. Proficiency in written and spoken English is required.
Years of Experience

This course is designed for professionals with 5+ years of work experience.

Job Functions

Ideal for frontline managers or team leaders at all levels who make decisions around hiring, roles and assignments, and performance evaluation.

Prerequisites

Intended for all professionals who want to improve their ability to recruit, retain and develop a diverse workforce.
Agenda
The following agenda is a sample and subject to change.
9:00 - 10:30 am ET:
 

Session 1: Understanding Difference
Unconscious bias and in-group preference
Covering and un-covering identities
Microaggressions and microaffirmations
10:30 - 10:45 am ET: Break
10:45 - 12:15 pm ET:
 

Session 2: The Impact of Difference on Talent Decisions
Recruiting and hiring
Retention and development
Advancement and Leadership
12:15 - 1:15 pm ET: Lunch Break
1:15 - 2:45 pm ET:
 

Session 3: The Business Case for Diversity
Knowing and growing your markets
Promoting Innovation
Creating a stronger talent pool
2:45 - 3:00 pm ET: Break
3:00 - 4:30 pm ET:
 

Session 4:

The Business Case for Inclusion
Higher engagement
Higher retention
Positive talent brand
9:00 - 10:30 am ET:
 

Session 5: Identifying & Embodying Inclusive Leadership
Traits and behaviors of inclusive leaders
Creating a psychologically safe environment
10:30 - 10:45 am ET: Break
10:45 - 12:15 pm ET:
 

Session 6: Understanding Your Context
What and whom can you influence?
Who are your allies?
How will you use your network?
12:15 - 1:15 pm ET: Lunch Break
1:15 - 2:45 pm ET: Session 7: Asserting Your Leadership: Creating Your Inclusive Leadership Plan
Setting goals and action steps
Creating an inclusive leadership tool kit
Building accountability and support
2:45 - 3:00 pm ET: Break
3:00 - 4:30 pm ET:
 

Session 8:

Sharing and Refining Your Inclusive Leadership Plan
Identify how you will measure progress
Get feedback from others in the course
Refine and finalize your plan

Program Conclusion and Evaluations
Join Our Mailing List
Stay up to date on new courses, special events, free content and more. Enter your email address below to subscribe.